Feature: Mechanicsville Volunteer Fire Department
Overview
Meet the Engine Company Tanker that Serves a Rural MD Community
Mechanicsville Volunteer Fire Department in Maryland was founded in 1934. A 100% volunteer fire department, they're located approximately 45 minutes southeast of the nation's capital.
Their Engine Tanker 24 is a custom-built pumper tanker featuring a Pierce Enforcer custom cab and a custom stainless-steel body. The department uses this truck as the primary unit for daytime Engine Company responses in their rural areas of the district, and as a tanker during all other times. As the name suggests, it fulfills all equipment requirements for both an engine company and a tanker.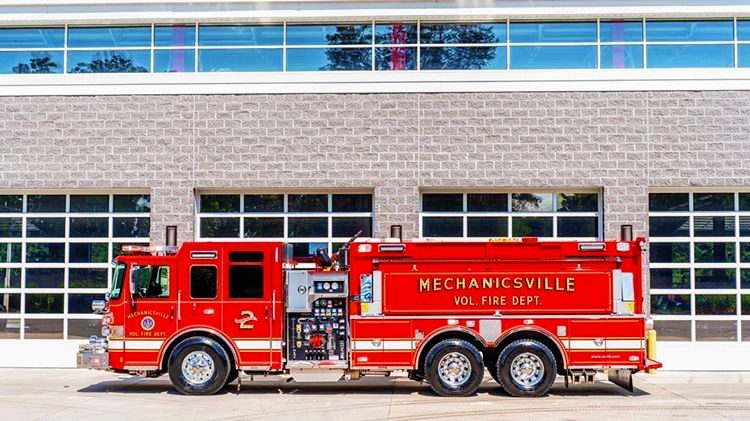 The Truck
A Tanker Fire Engine Fit with Custom LED Scene Lighting
Engine Tanker 24 features all FireTech scene lighting and headlights. Mechanicsville VFD's Ryan Raley says they're extremely happy with their scene lighting package, and that FireTech's customer service "has been second to none." Their truck features 150 Watt Semi-Recessed FireTech DoubleStack MiniBrow lights for the sides of the apparatus – a fixture very popular in the Northeast and on the East Coast. These 30-LED double-stacked fixtures use a casting to allow for semi-recessed mounting while maintaining adjustability of the light fixture. The fixture's symmetric optics allow light to project over the dump tank and ladders mounted on either side of the body, without wasting light on top of them.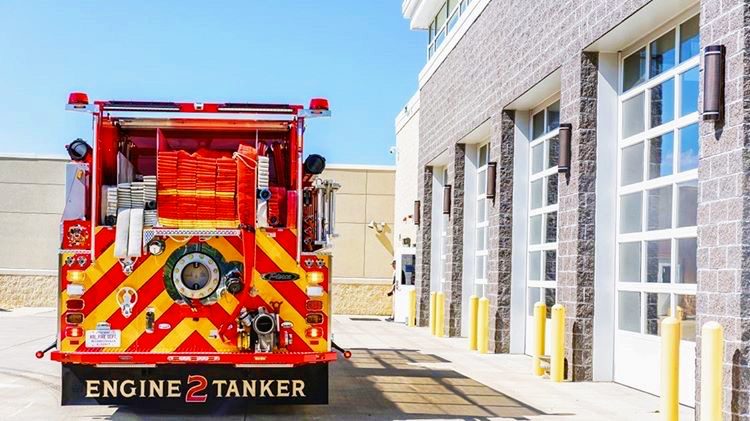 The truck has three dump chute locations – one in the rear and one centered above each of the rear axles. The department selected FireTech Guardian Jrs for the side water dump chutes. These lights use asymmetric optics, pointing light down and out to allow for tank spotting during tanker operations. On the rear, they used two 21-LED MiniBrow lights mounted on the rear crossbar above the hose-bed. These are mounted with one aimed out at an angle and the other aimed down at an angle. Together, they light both the area around the rear for backing up to a portable tank and the scene further away from the apparatus.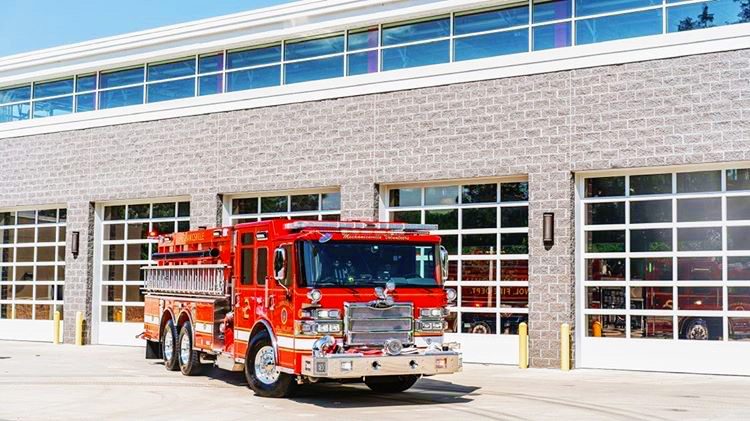 The truck features a 1,250 GPM pump and a 2,000 gallon water tank. This equipment includes a 35', 20', and 10' ladder, a 4" tank fill on the rear, 3 dump valves, a portable water tank, and both a 6" inlet and 2.5" discharge on the front bumper. This apparatus was the first Pierce pumper tanker to have an L-shaped water tank and three tank dumps.
---

Are you a first responder? We'd love to hear from you!

---