Feature: Rutland Town Fire Department
Rutland Town Fire Department in Vermont, which fought its first fire only eleven days after it was activated in October 1969, operates eight trucks out of two stations and has about 40 volunteers. Their truck, a Toyne Pumper with an 80″ Spartan Metro Star cab, was custom-built for the department in 2017. The cab features a 10″ raised roof, giving additional room in the back for the firefighters.
The truck, which carries 1,500 gallons of water on a single axle, was designed as a first-due unit to all fires. "We can now effectively arrive with one truck and do the work that used to require two or three," says Rutland Town's Bill Sweet.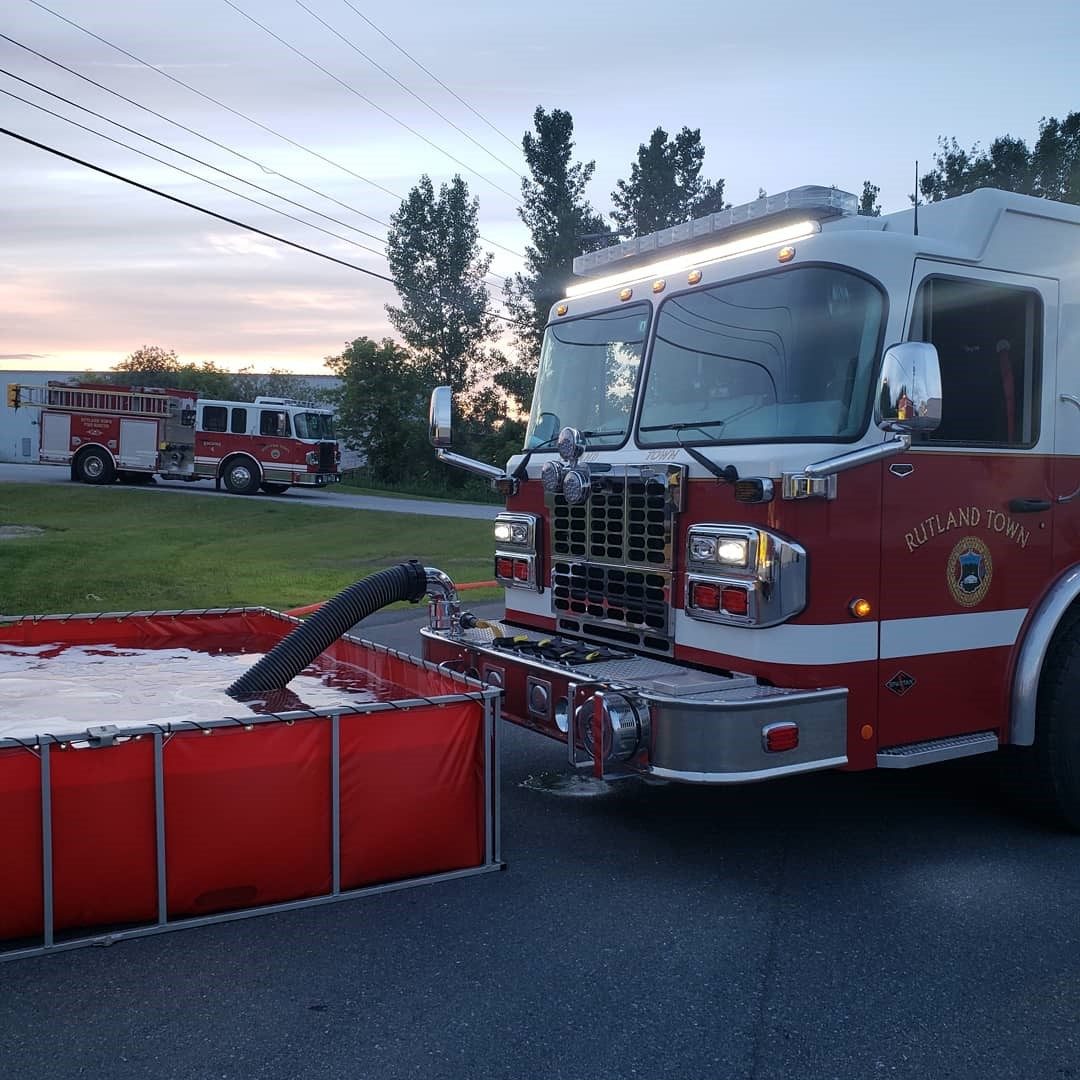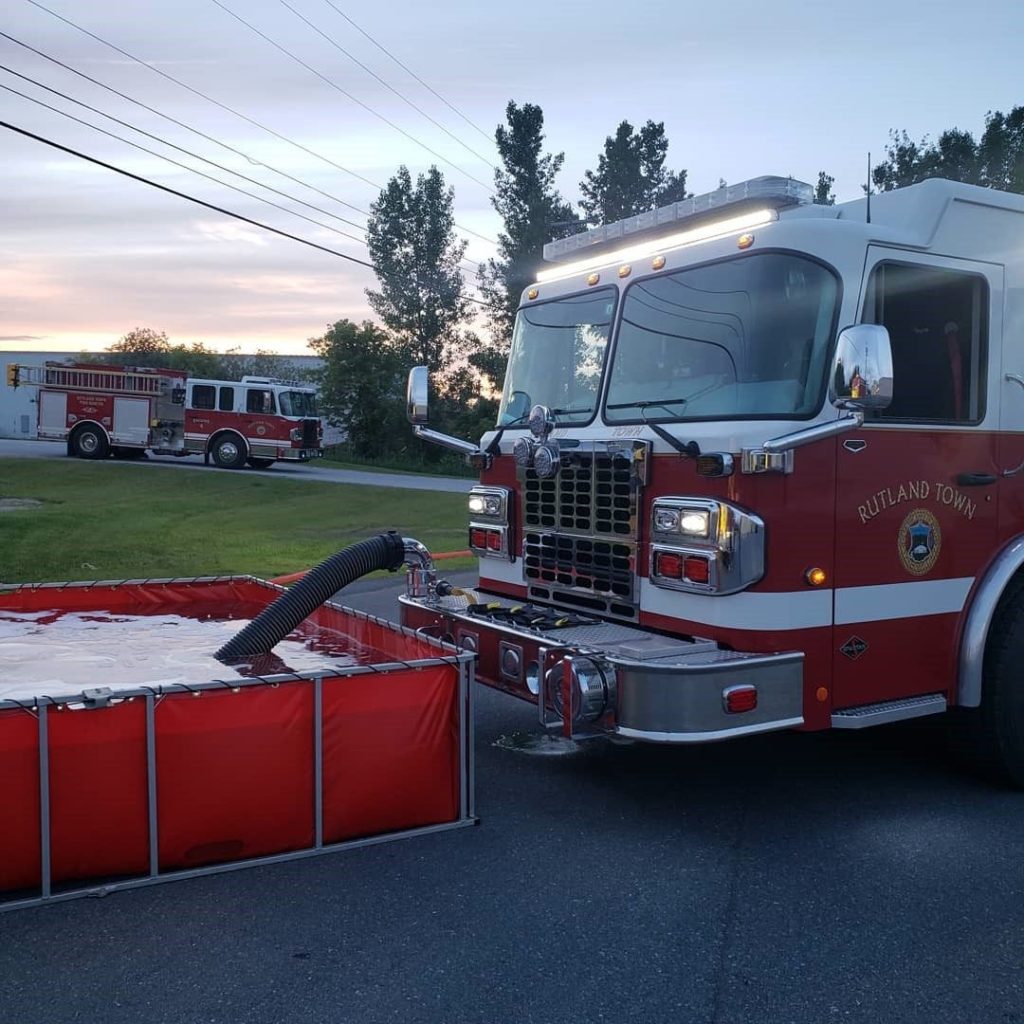 The department's committee members brought different areas of expertise to the truck's design, utilizing the input of vendors to finalize the build. Due to Vermont's cold winter climate, the committee went to great lengths to protect the truck from salt and corrosion. These measures include a hot-dipped galvanized steel frame, a stainless steel bolted body, a stainless steel water tank, and stainless steel battery boxes and air tanks. This pumper also features an innovative rear quick-dump discharge that includes a system that circulates warm fluid between the engine to prevent freezing.
Bill says they hadn't used HiViz lighting prior to building this truck, but chose the FireTech Brow Light based on the recommendation of a committee member. They were searching for a light that was low profile without sacrificing lumens. "We are very glad we did," says Bill. "It's a great combination of form and function."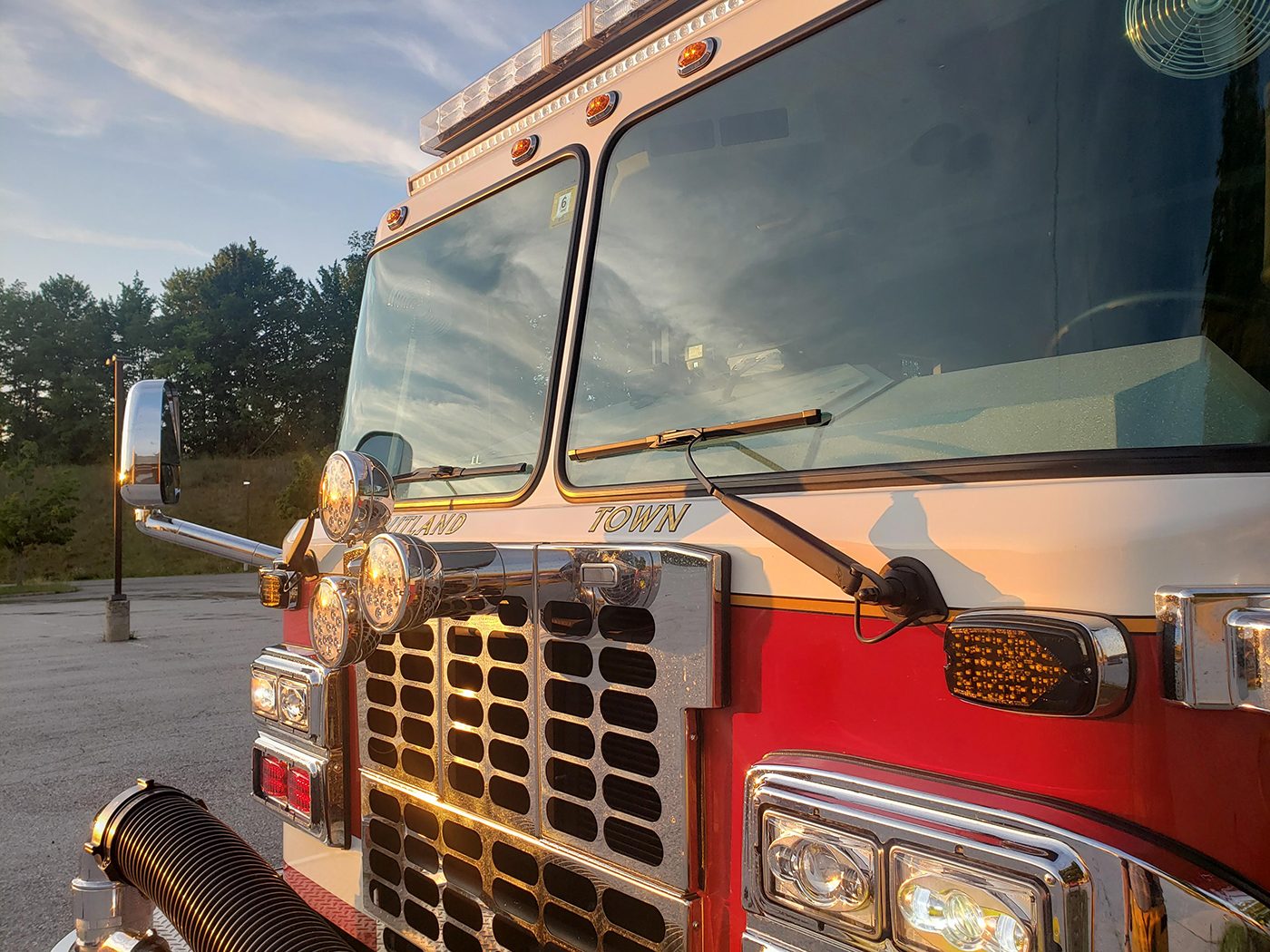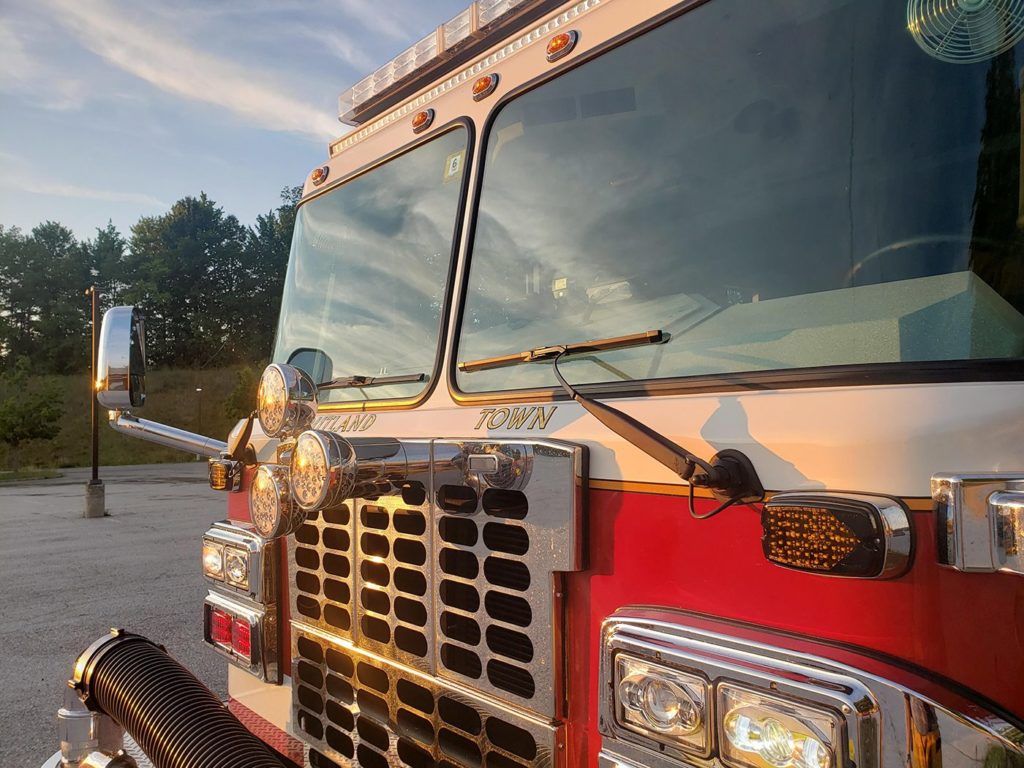 Their next truck, which they expect to be delivered in October 2021, will exclusively feature FireTech scene lighting, including the new BG2, three Guardians, headlights, a six-head light tower with FireTech technology, a rear scene light, and, if space allows, one or two more Guardians.
---

Are you a first responder? We'd love to hear from you!

---