Feature Friday: Upper Chichester Fire Department
As of August 3, 2020, there's a new fire company in Upper Chichester, Pennsylvania. Three established fire companies – Boothwyn, Ogden, and Reliance Hook & Ladder Company No. 1 – have joined together to form the Upper Chichester Fire Department. The newly formed Station 10 will operate out of Boothwyn's centrally located station.
All three companies have served Upper Chichester for many years, but had recently experienced difficulties meeting increased manpower demands. The consolidation will help the firefighters operate more safely and efficiently, and is part of a plan to improve the community's emergency services. Leading up to the transition, Station 10's firefighters spent time cross-training with each other to master equipment and operations.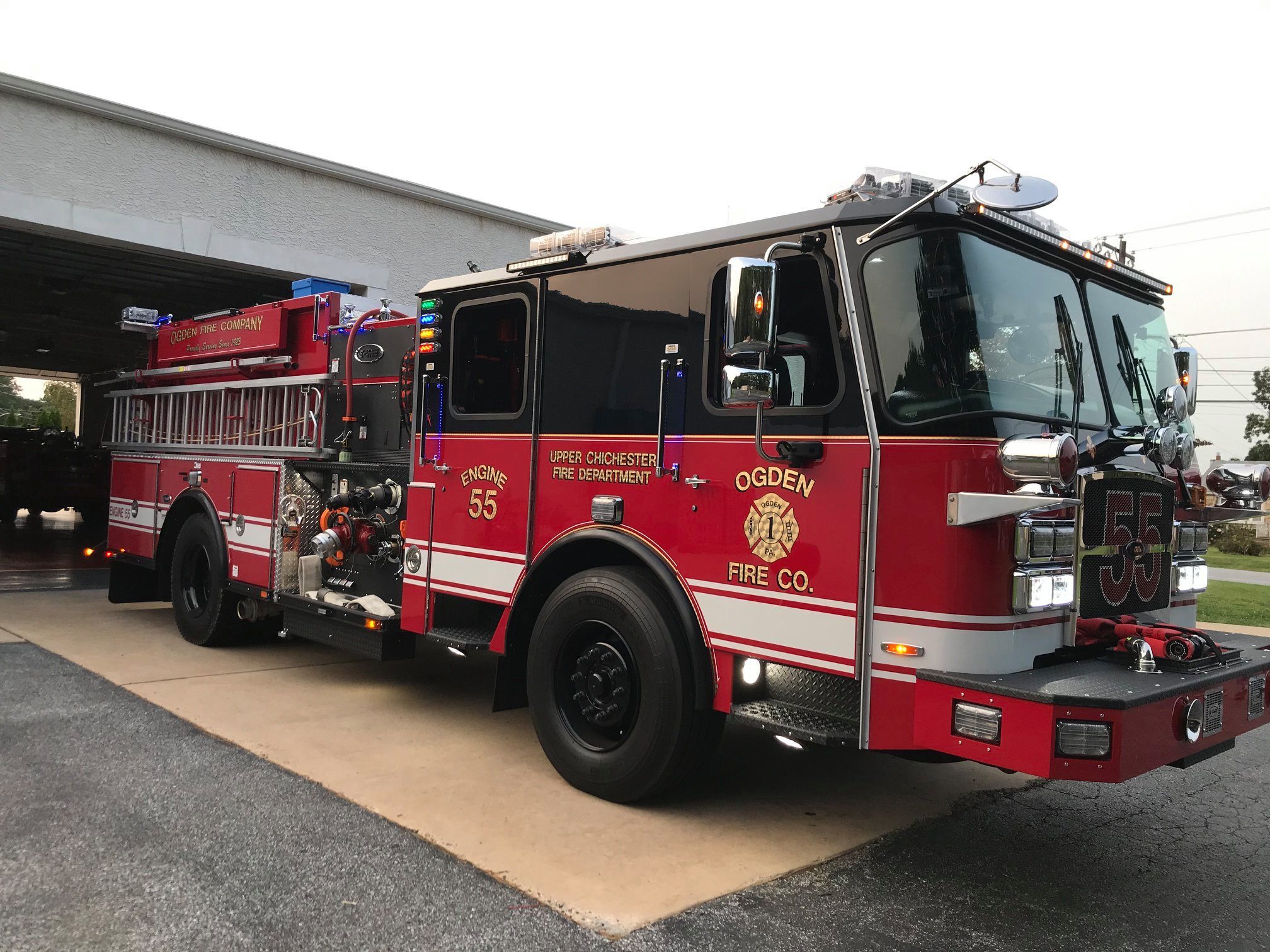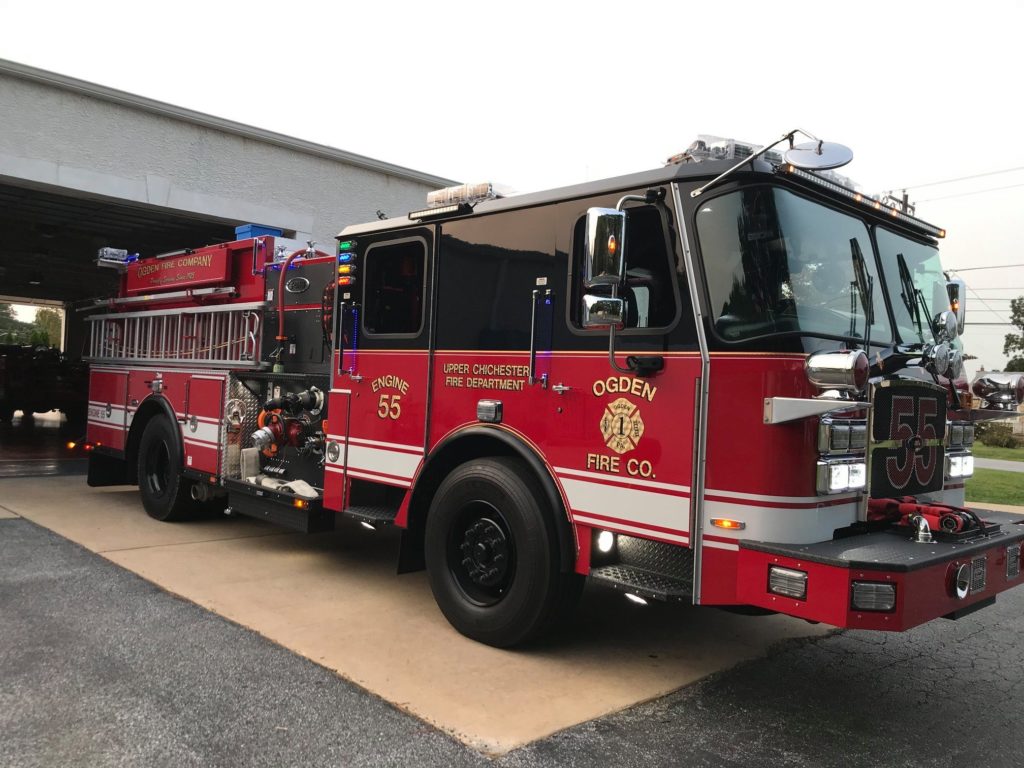 Their new E-One pumper has its origins in the Ogden station. This firefighter-friendly engine company is built on a flat-roofed 2020 E-One Typhoon cab and chassis and includes seating for six firefighters. The department designed this rig with a 780-gallon tank, a 1,500 GPM pump, and no foam system. The hose-bed is set at 66 inches in order to be more ergonomic for the firefighters on scene. The side-mounted ladders are similarly low, mounted five feet off the ground for an easy dismount. To accommodate this, the high-rise packs were moved from under the ladder rack to the rear hose-bed. For increased operator control, the majority of the scene lighting, emergency lighting, and signaling can be controlled on both the steering wheel and the regular switches.
After doing their own research and talking to First Choice Fire Apparatus, their local E-One dealer, the department chose all FireTech scene lighting for the truck. Once they viewed the lighting in a demo, firefighter Robert Repine says it was a very easy choice. "Their brightness and ruggedness are top-notch."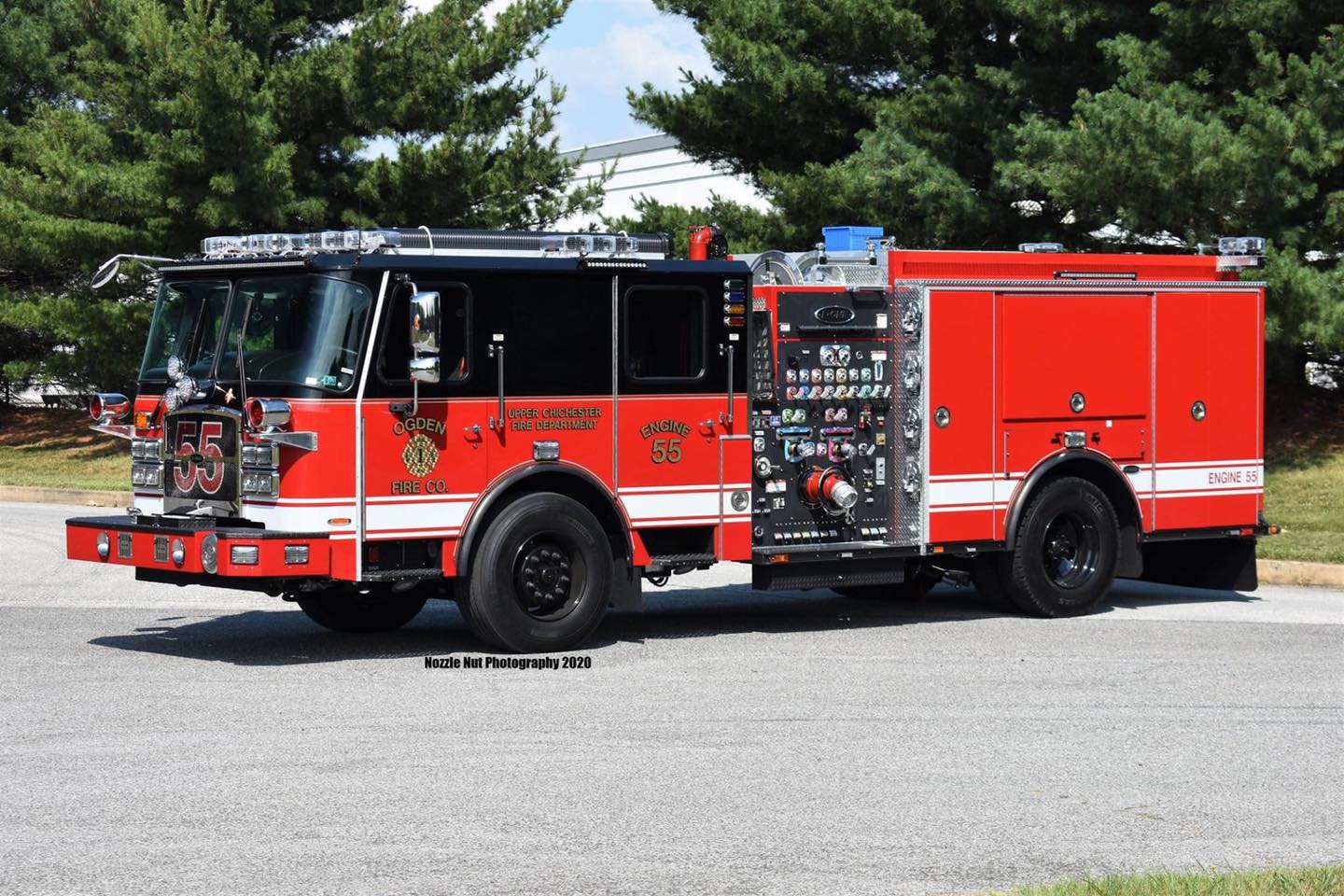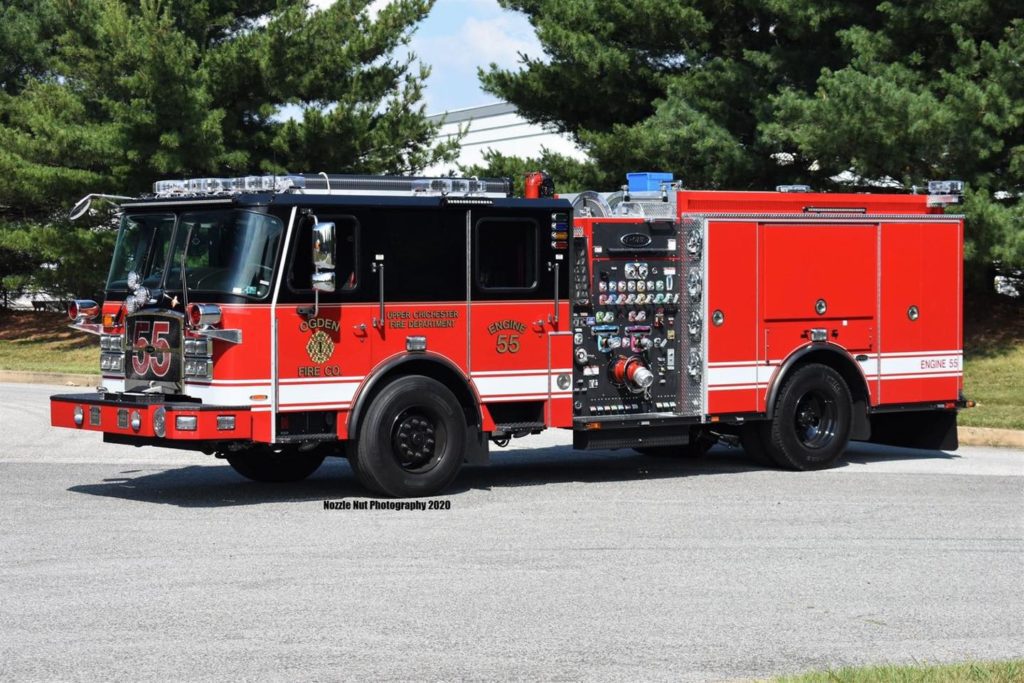 The leading edge of the cab features a 72" FireTech Brow Light, which are joined on the front by a set of 4×6 headlights. 15-LED MiniBrow Lights are mounted on the sides of the cab, with combination optics that allow for both spot and flood lighting. The sides of the body sport 24-LED MiniBrows, which are mounted as high and as far forward as possible. This reduces any possibility of shadowing with the ladder rack or stepped side of the body above the compartments. Illuminating the rear are two double-stacked 12-LED MiniBrows. Placed under the upper rear zone warning lights, these fixtures remain out of the way of hose loading while producing 6,336 lumens each.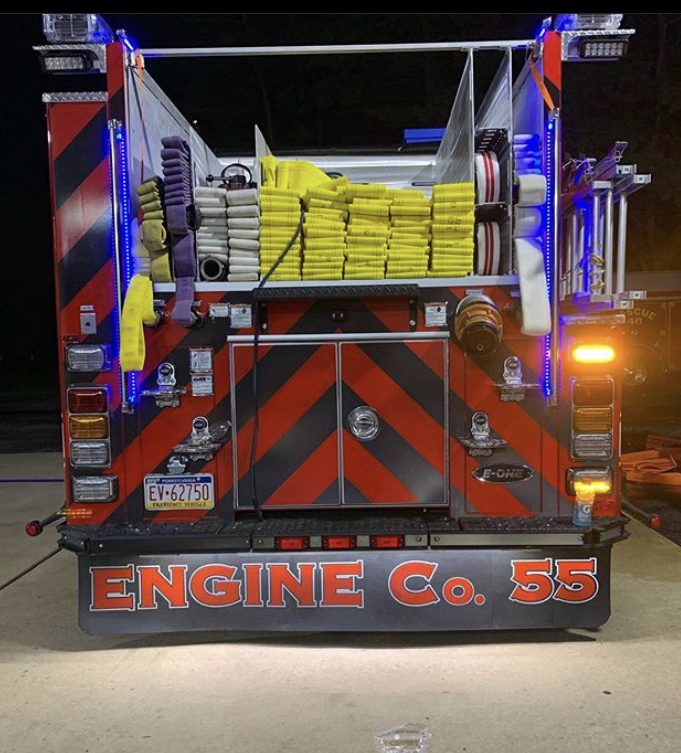 This truck also features a sleek black-out package. All working and stepping surfaces are coated in a textured spray-on bed liner. The department selected this option to protect working surfaces from dents and scratches and add traction to the stepping surfaces. An additional benefit of the increasingly popular black-out option is reduced glare when working in sunny environments.
---

Are you a first responder? We'd love to hear from you!

---