The Woodlawn Fire Company, founded in 1911, is a 100% volunteer company in Upstate New York. They protect about 10,000 residents of Woodlawn, Blasdell, and the Town of Hamburg – a district that's home to many industrial plants, including the Ford Stamping Plant and Republic Steel, as well as the Woodlawn Beach State Park.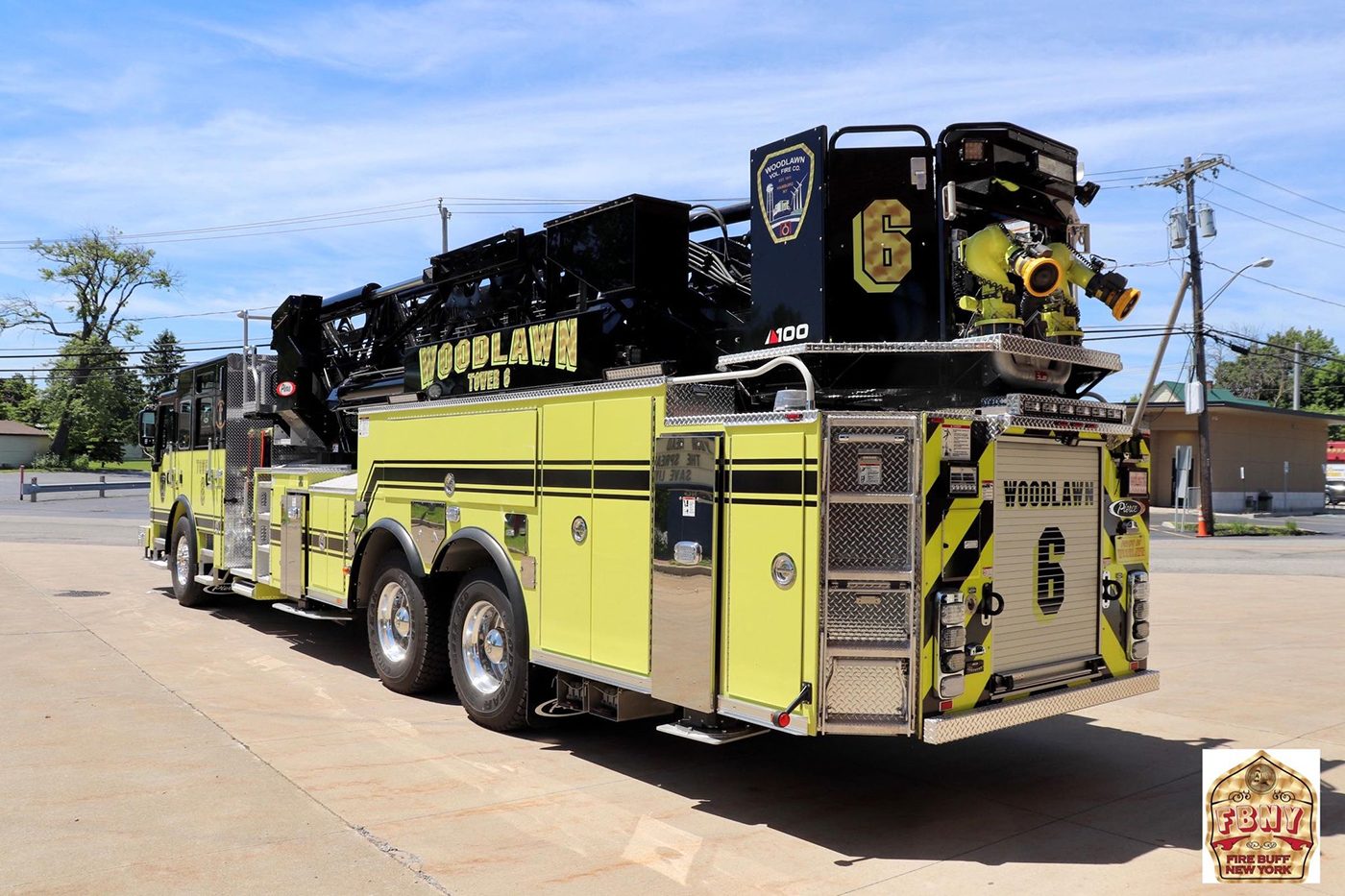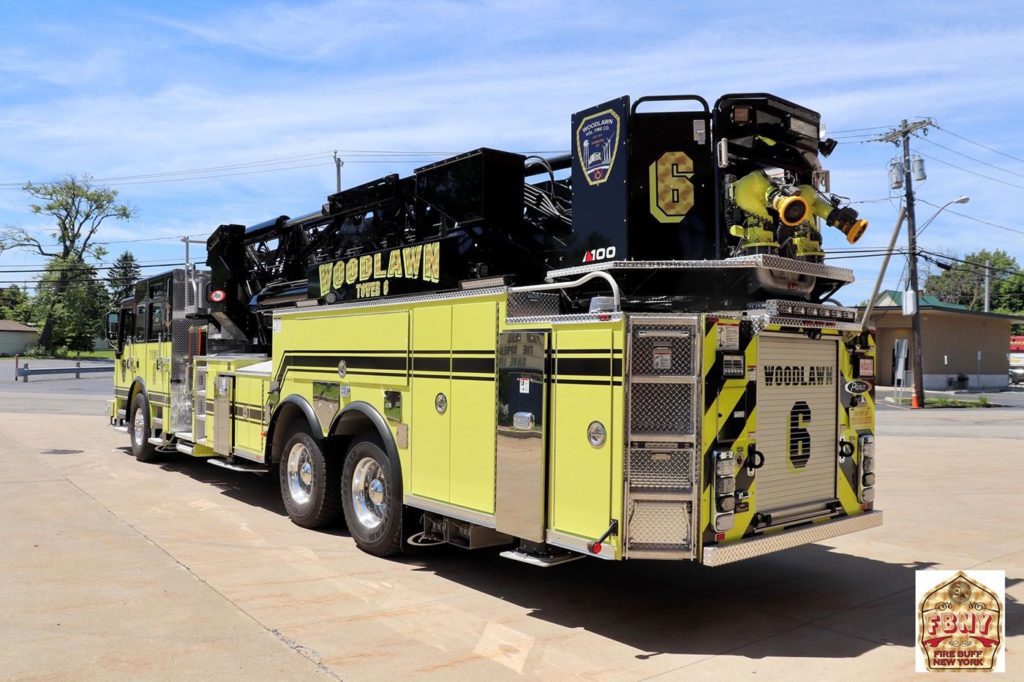 They recently placed into service their brand new Tower 6, a 2020 Pierce Ascendant 100' Midmount Tower. Coming in at 43 feet long, their new truck allows them to maneuver through the tight streets in their district, while not compromising on a vertical reach of 100 feet. The truck is built on a Pierce Velocity chassis with a 6-man cab, and a raised roof allows additional head clearance in the back for the crew. Tower 6 is powered by a 525 HP Detroit Diesel DD13, and includes a 2000GPM pump behind a 36 inch-wide pump panel, with 300 gallons of water.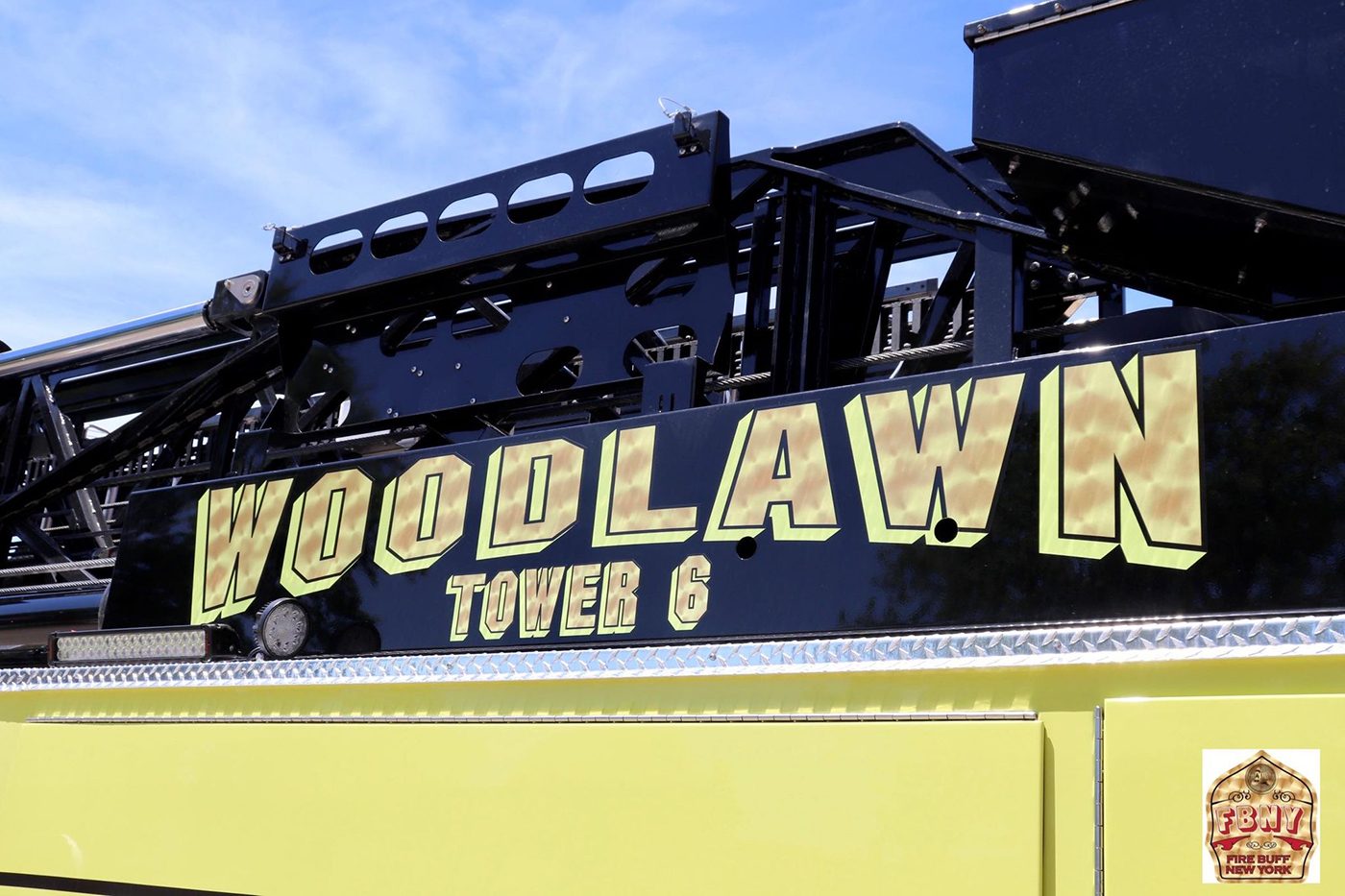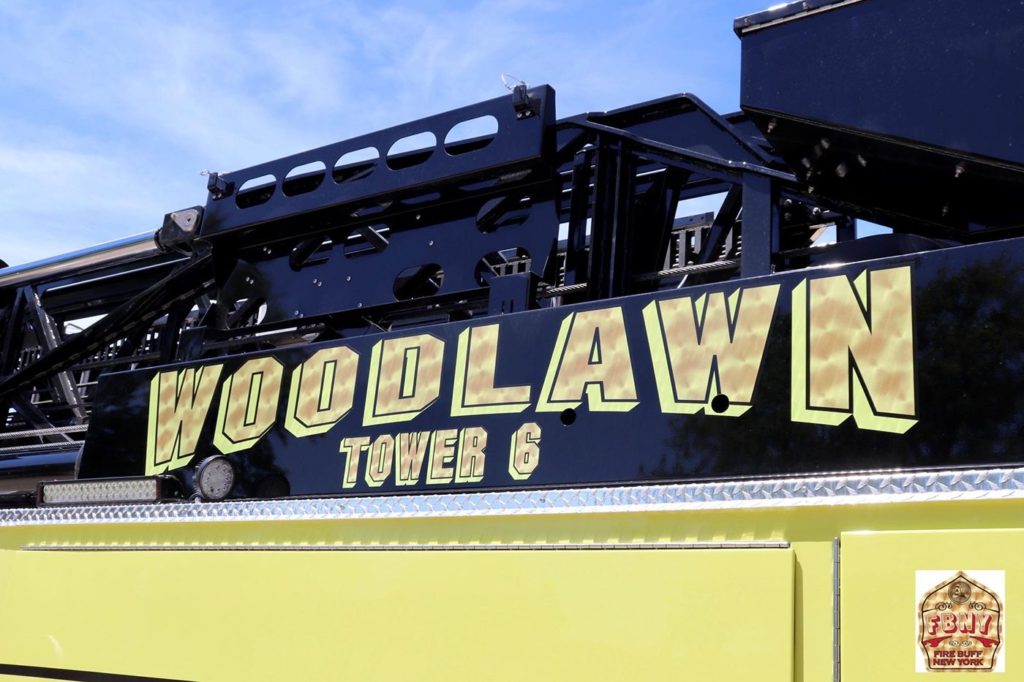 Woodlawn went with several different FireTech fixtures around their apparatus. The sleek look of the fixtures initially won them over, and the warranty sealed the deal. The front of Tower 6 features the flagship 72-inch Brow Light, in this case without integrated marker lights. The sides of the cab are lit by two FireTech MiniBrow 15 LED fixtures, with combination Spot/Flood optics for address spotting as well as giving a good breadth of light to light the area on the ground. Each side of the body features two double-stacked 2.18 fixtures with FireTech combination optics. Placing two of these fixtures along the side of the body offers a well-spread zone of illumination.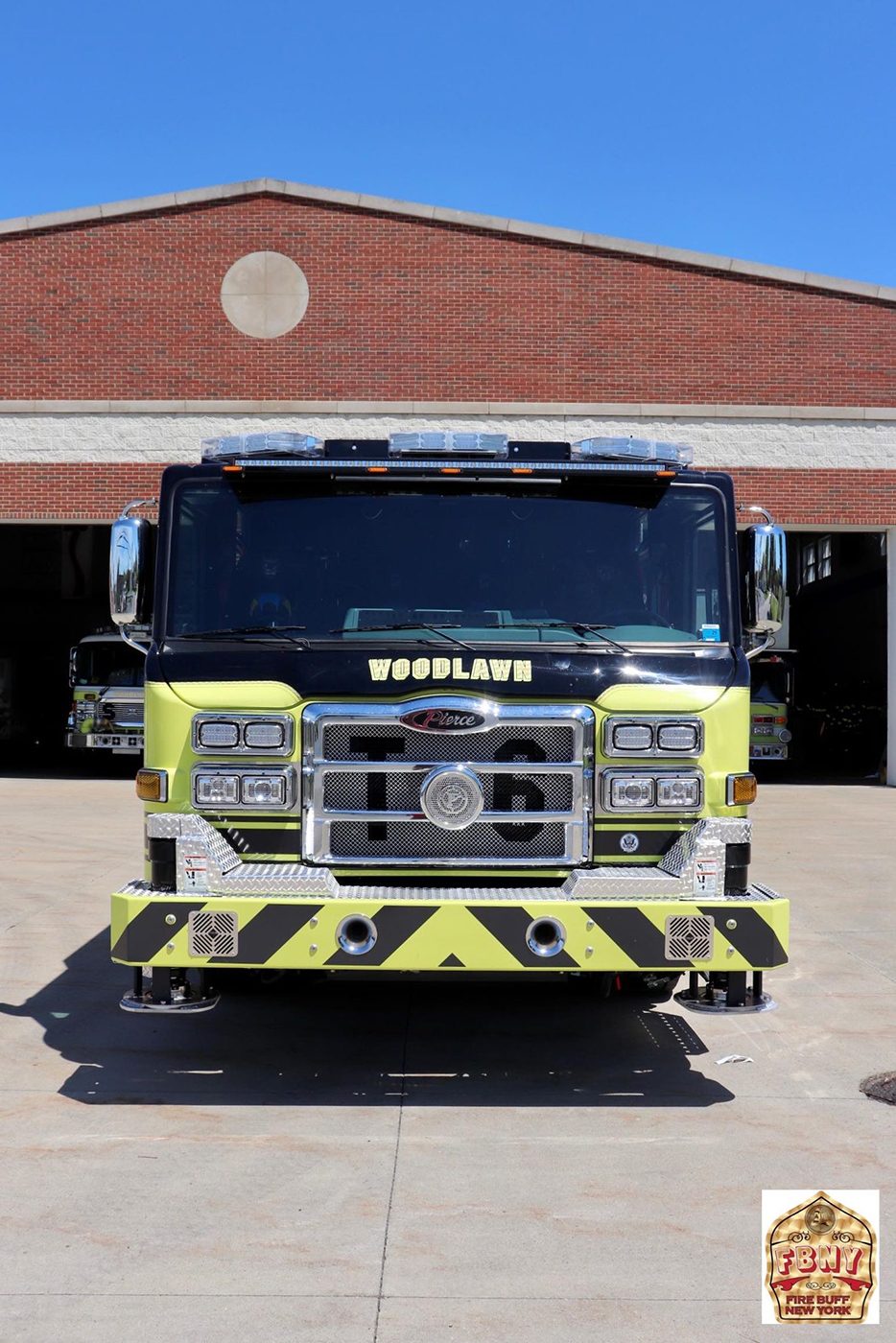 While the green color of the truck is not new to the Woodlawn Fire Department, they newly paired the color with black for this apparatus. Other neat features of this truck include ground pads integrated into the jacks, a 1,000 pound tip-load capacity, up to 20° below grade operation, and a below grade 50° scrub area. All of this action can be achieved with a 20-foot set-back from the structure, making it a useful rig on the tight streets of Woodlawn.